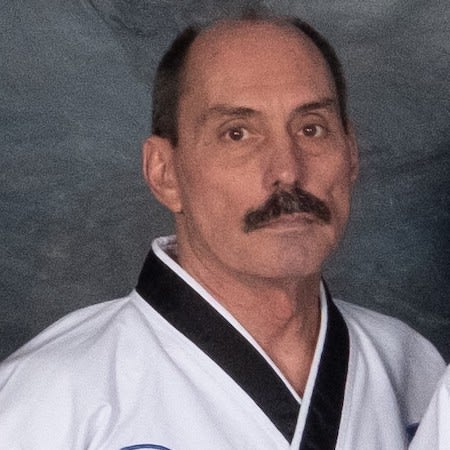 Chris Caito Sr
I started Taekwondo 10 years ago after my grandson had been training for about 5 months. I was taking him to class and tournaments, I decided if I was going to be at the events, I might as well participate.
I was also looking for an activity for physical training that would hold my interest and keep me coming back. I work as a career firefighter/paramedic and am required to maintain good physical fitness to perform my job. After a relatively short period of time, I was hooked.
At my first class, I was immediately struck by how nice and helpful everyone was. Even though Taekwondo is very much an individual sport, there is a team atmosphere at the school. The high rank blackbelts were committed to seeing everyone achieve success to the next level. In the beginning, I set and exceeded several goals for rank. Reaching 4th degree blackbelt far surpassed what I ever thought achievable for me.
I became an instructor when I reached blackbelt and teach several nights a week. This has allowed me to have the satisfaction of seeing other students promote through the ranks. I am now in the position to be one of those who helped me get to where I am now.