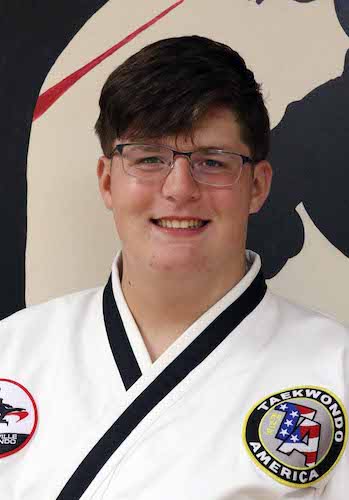 Josh Smith
Hi ! My name is Joshua Smith! I have been doing taekwondo for about 7 years now. Taekwondo really helped me with my confidence and my focus in school. I was a F student but then i disciplined myself through focus and mental strength.
I love teaching kids. I love to see there faces smile when I teach. My favorite thing to teach is forms because it causes the kinds to focus and learn.
Taekwondo is the best !