6th Degree Black Belt - Westerville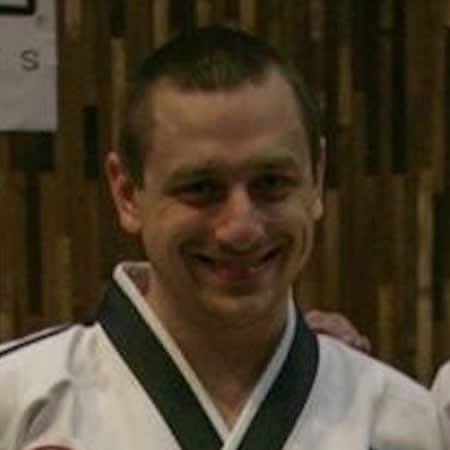 Kevin Krinsky
So I started Taekwondo when I was 7 years old in 1996. Initially I thought it was cool because at that time Power Rangers was huge and so was Ninja Turtles and I wanted to be that.
I wanted to be that so much that I remember in elementary school getting called Power Ranger kid, which definitely didn't make me feel great. But I just loved going to class and working each week toward a different stripe and then eventually working towards my next belt. After a while the "bullying" didn't phase me because I was just so into getting better and going to class and they just became people that I really didn't care about their opinion.
Fast forward a few years I became in instructor. As an instructor I think is an important part of your training because it makes you really think about how to do each move properly so you become better at yourself. Plus I always had favorite instructors growing up and I tried to be that for some of the kids that I was teaching to have a positive impact on them.
It was a lot of fun teaching but that's also when we took our own training to another level. I started going to more National events and more camps in the summer once I got into Middle School and high school.
All those little different steps got me prepared for National testing because I was used to being out of my comfort zone by trying all these different things. So not only did I become a better martial artist from going to those events but I learned how to function under pressure. So then when I go to school and had a class presentation or had to make a speech I knew how to deal with the nerves.
Fast forward again to 2013 I had graduated from the Ohio State University and started the business Custom Fundraising Solutions Columbus which I still run today, and we are one of the top five locations in the entire company. I know for a fact that I contribute my work ethic to what I learned in Taekwondo. In January of 2019 I tested and passed to earn my 6th degree black belt. I still love training today. So many of the things Taekwondo has taught me that are not just kicks and punches you can apply to so many different areas in life and that's one of the reasons why I I've done this for 23 years now.