Kickstart Your Child's Journey With Kids Taekwondo Classes!
At Perdue's Taekwondo, our goal is to build confident, courteous, and successful students -- at our school in Westerville and beyond! Kids Taekwondo classes create a solid foundation of life skills that will help your child thrive in all aspects of life, whether they become a doctor, a lawyer, a scientist, or something else entirely. With over twenty years of experience operating in the greater Columbus area, our team is prepared to help your child overcome any challenge.
Just fill out the short form below to learn more about Kids Taekwondo classes!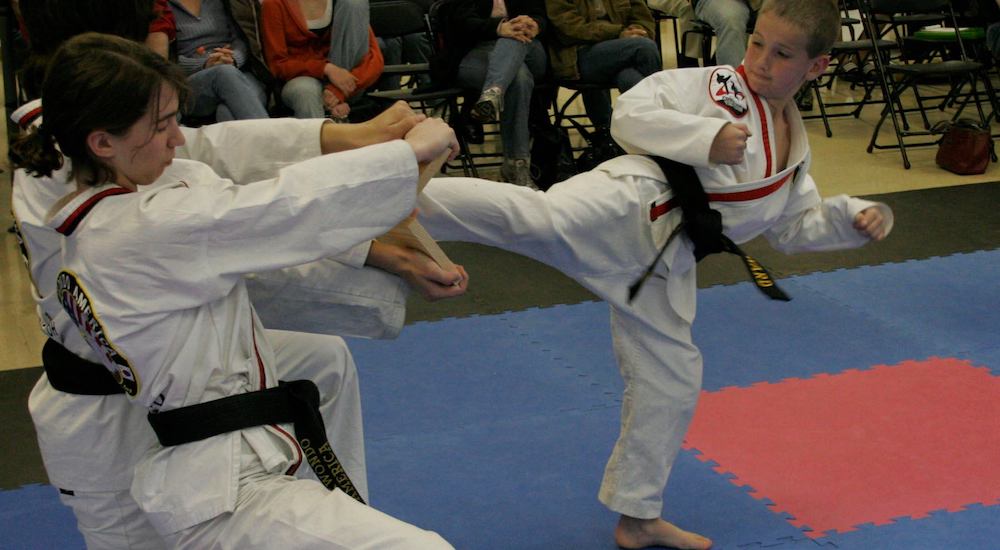 Why Choose Kids Taekwondo?
The Columbus area offers a diverse range of activities for children and teens, so why choose Kids Taekwondo classes? Many parents think of Taekwondo as an art that revolves around punches and kicks, but the truth is that the martial arts have a long history of producing positive growth in students. Our unique system emphasizes learning core life skills and growing not just as a martial artist, but as an individual.
When your child makes the journey from white belt to black belt, they learn goal-setting and perseverance. When they connect with new friends and train with their instructors, they learn teamwork and leadership. As they master each new technique, they gain discipline and focus. Our team at Perdue's Taekwondo will set your child up for lifelong success, no matter their background or ability.
Our Kids Taekwondo program will offer your child:
Unshakable confidence to face any challenge in life
Lessons how to set and achieve big goals
Teamwork and leadership skill
Positive role models and an awesome community
Besides being a great way to prepare your child for life, our Kids Taekwondo classes will also help to establish lifelong habits of physical fitness and help them learn balance and body control. No age is too young to start learning Taekwondo! Starting as young as five years old, our Little Pandas program offers students the opportunity to start learning important life lessons and gaining essential insights into how to perform better at school and to behave compassionately and respectfully towards their peers and teachers.
Join Us in Westerville For Exciting Kids Taekwondo Classes!
At Perdue's Taekwondo, we are proud to offer traditional Taekwondo training for the modern world. Through the martial arts, kids learn gain an in-depth understanding of important values and learn skills that will help them achieve their dreams. Whether they're here in Columbus or traveling abroad, the lessons they learn through our Kids Taekwondo classes will be a huge asset to our students in all aspects of life!
Just fill out the short form below to get started with Kids Taekwondo classes!